Himalayan Salt Interior Pre-Cut Sauna Room Kits
Please send us an email with the depth, height, and width of your room to do a custom quote for you.
Why a Himalayan Salt Sauna?
By gently heating the Himalayan salt, the hygroscopic (moisture attracting) properties in the salt activate, which results in the natural humidity in the air condensing on the surface of the salt blocks, triggering the natural ionization process. The salt releases negative ions that attach to dust, bacteria, and other pollutants during this process, effectively purifying the circulating air.
This release of negative ions also interacts with the body on a biochemical level, aiding in the increased release of the body's natural mood-balancing chemical serotonin. Increased serotonin levels will positively impact digestion, memory, sleep, appetite, and mood.
Salt Panels are available in Pink, Red, or White (Red and White will cost extra)
Rooms must be prepared ahead of sauna installation, including studding, insulation, and 3/4" plywood for attaching paneling.
Sizes
1 to 3 people: 36"D x 48"W x 84"H - 60"D x 72"W x 84"H
4 to 8 people: 48"D x 84"W x 84"H - 96"D x 96"W x 84"H
8 + people: 96"D x 120"W x 84"H - 144"D x 144"W x 84"H
Features
Standard with two-tier benches on one wall & single-tier bench on the other wall (depending on size)

16" x 18" Salt Panels (LED or Non-LED)

7/16" x 6" Spanish Cedar Tongue and Groove panels for all Walls and Ceiling (Vertical Installation) (Spanish Cedar T&G is 7/16" x 3") 

1" x 4" Spanish Cedar Benches & Supports

Matching Trim for Ceiling, Corners, and Base

Standard with Stainless Steel Scandia Heater with External Controls

Pre-Hung Solid-Core Spanish Cedar Door w/ glass vision panel

Spanish Cedar Bench Skirts

Black True Tile Flooring for Walking Area (Does not cover under benches)

FSK Vapor Barrier

Vapor Proof Wall Light

Deluxe Wall Thermometer/Hygrometer

Wooden Bucket and Wooden Ladle

Hardware for Assembly
Call 1-888-503-8157 for Custom Orders
Available In:
"Euro-Trim design" or "Full-Length" (for an extra 10% charge). Euro-trim design enables lower each board to be removed/replaced without replacing the entire wall. Full-length boards are also available up to 84" in length.
Heater Sizing:
48" x 84" x 84": 4.5KW

48" x 96" x 84" - 72" x 84" x 84": 6KW
72" x 96" x 84" - 96" x 96" x 84": 7.5KW
Secure and fast delivery

Every unit is well packaged in a heavy-duty crate and shipped as soon as it's ready. Our lead time are one of the lowest in the market.
Share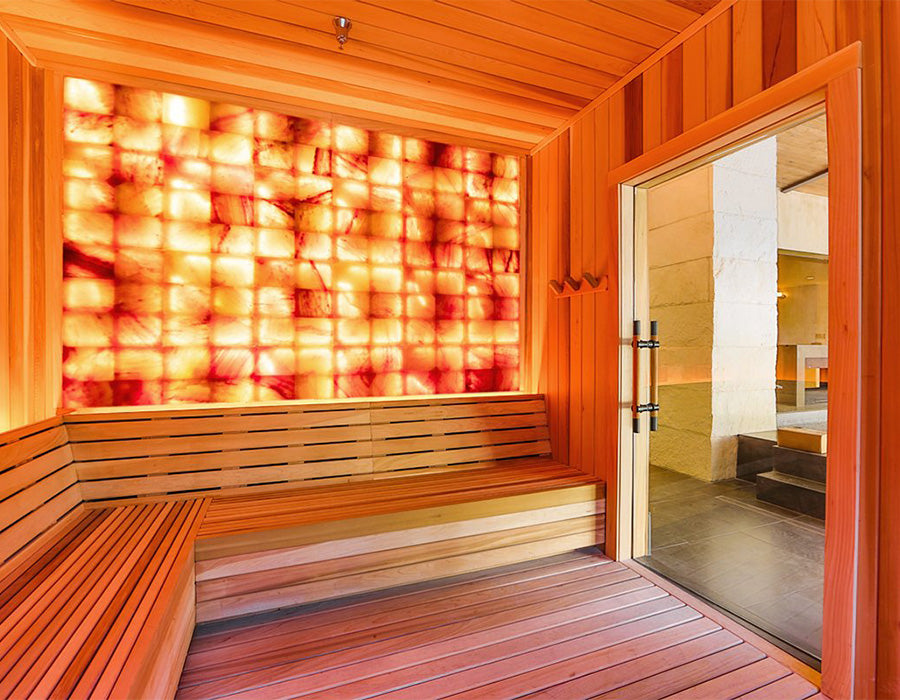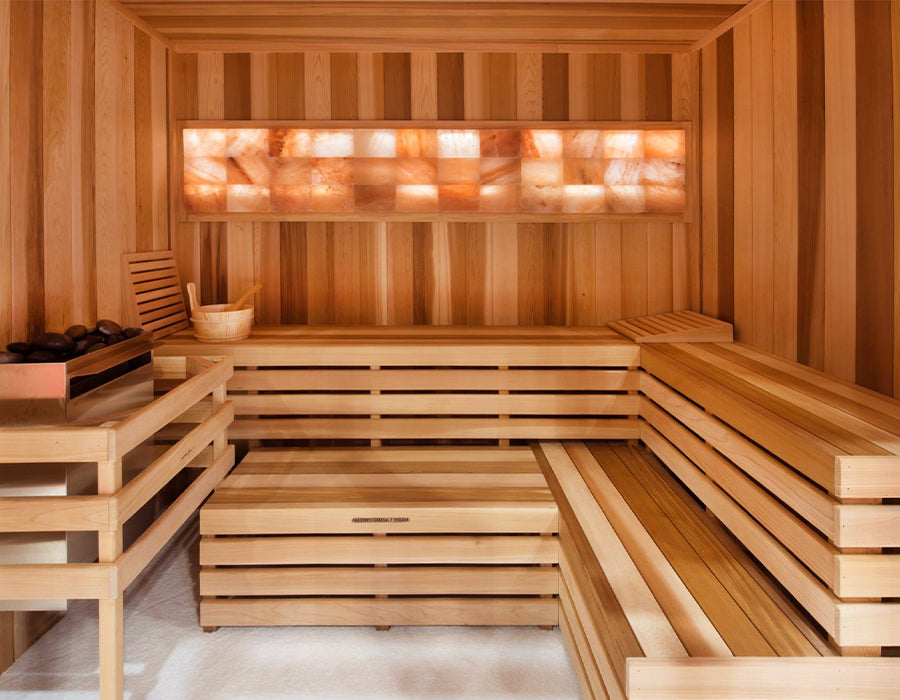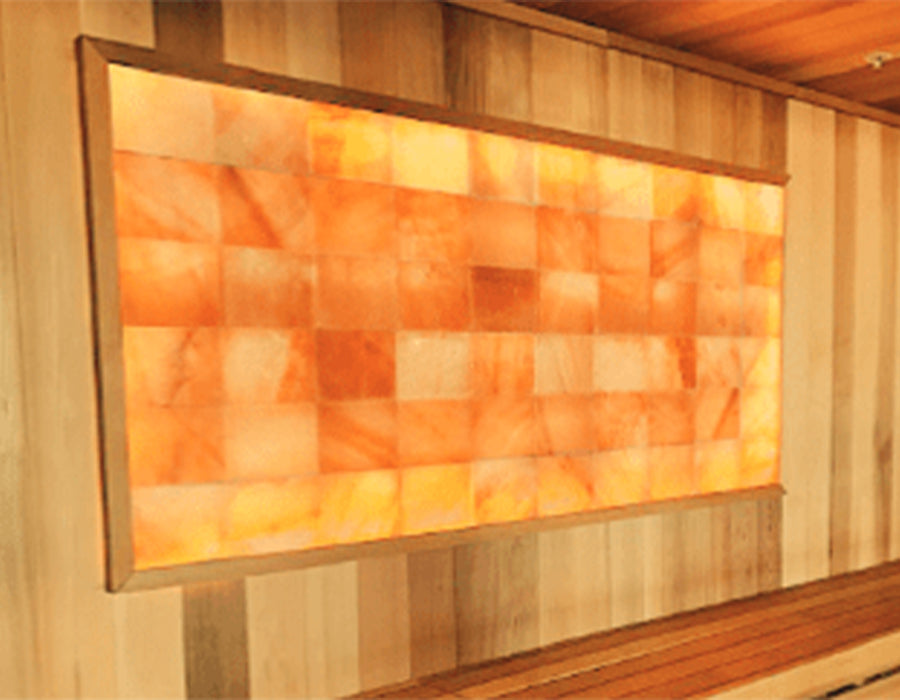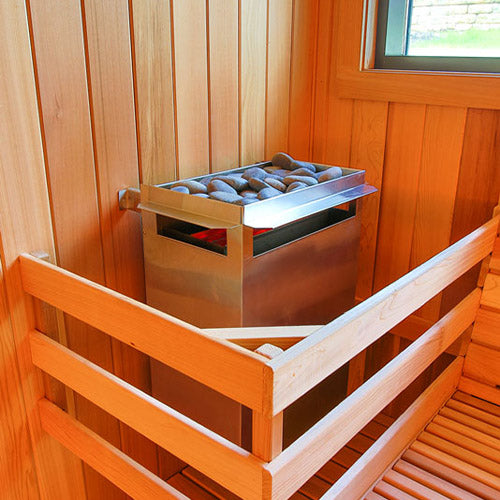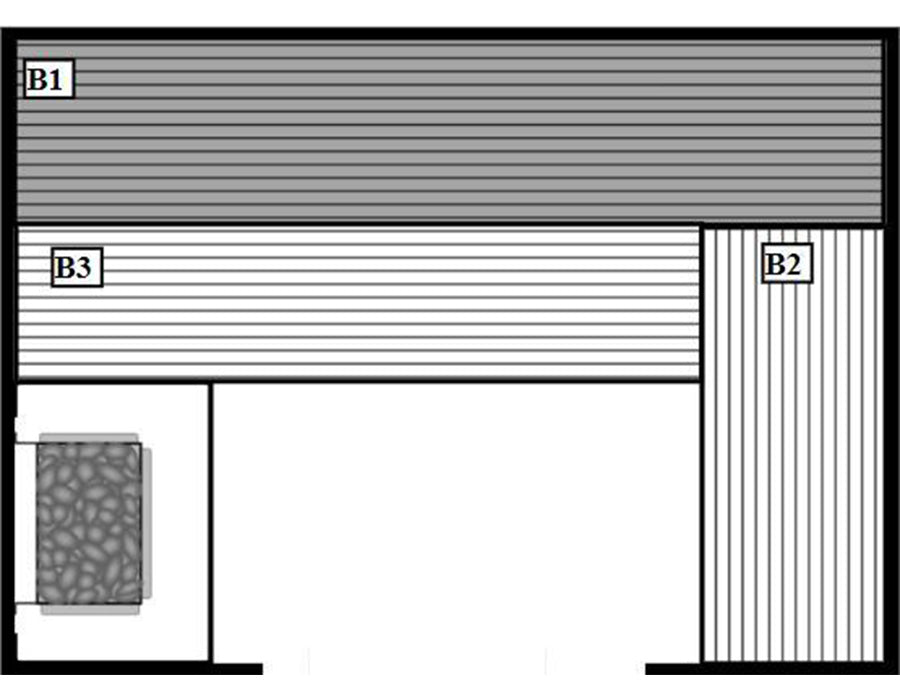 Scandia Manufacturing
We are a manufacturer of traditional saunas, steam rooms, sauna heaters, room kits, and accessories. We've been making the best sauna and steam room products since 1964. Come to us for all your sauna and steam room products.